06 Ott
TIME TO BE ICONIC!
PINALLI PRESENTA LA VIP SELECTION BOX IN LIMITED EDITION DI OTTOBRE
CON PROTAGONISTA DIEGO DALLA PALMA MILANO
La Vip Selection Box by Diego dalla Palma Milano è in vendita in tutti i Beauty Store Pinalli e su Pinalli.it solo per il mese di ottobre e fino ad esaurimento scorte.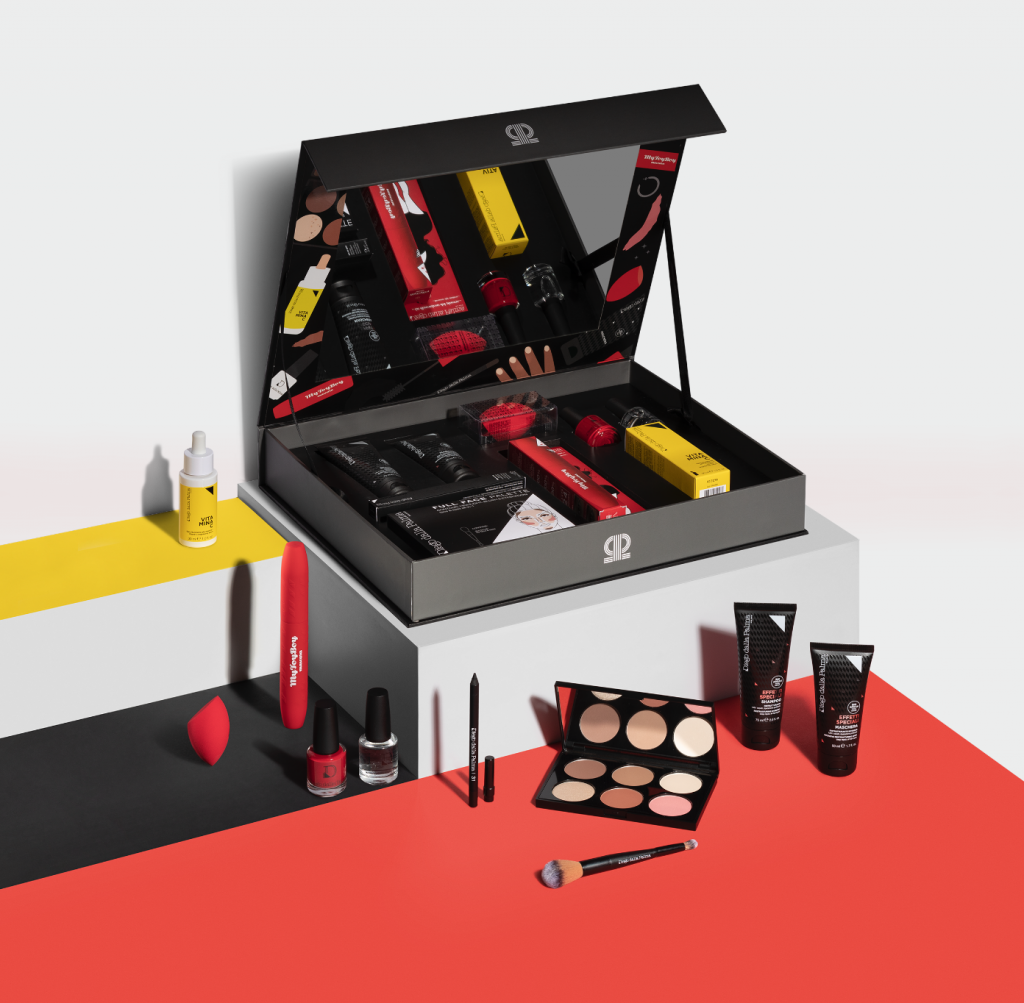 Pronti per scoprire la nuova Vip Selection Box in limited edition di Pinalli? Dopo il successo delle prime cinque, arriva ora il sesto cofanetto con protagonista Diego dalla Palma Milano: la nuova box conterrà tutti i best seller del brand. Sarà un vero e proprio kit con all'interno tutto quello che è indispensabile per creare un beauty look completo, dai capelli, al make-up fino ad arrivare alla manicure!
Pinalli questo ottobre ha deciso di collaborare con uno storico brand italiano riconosciuto per l'expertise nel make-up, nella skincare e nell'haircare: la nuova Vip Selection Box sarà infatti realizzata insieme a Diego dalla Palma Milano e racchiuderà al suo interno una selezione dei prodotti più amati del brand.
In un'unica elegante confezione, i prodotti indispensabili per la propria beauty routine, firmati Diego dalla Palma Milano tra cui il MyToyBoy Mascara, il mascara più desiderato della profumeria selettiva.
Un'opportunità unica offerta da Pinalli per provare le eccellenze del brand e per avere un vero e proprio kit dedicato alla bellezza, a condizioni introvabili!
Le Vip Selection Box, da collezionare durante tutto il 2021, sono disponibili ognuna solo per un mese e fino a esaurimento scorte. Acquistabili in tutti i Beauty Store Pinalli e su Pinalli.it, celano al loro interno i migliori prodotti di skincare, make-up, haircare e fragranze: un'occasione da non perdere per conquistare i migliori must have beauty ad un prezzo vantaggioso!
La nuova Vip Selection Box firmata Diego dalla Palma sarà disponibile dal 4 ottobre 2021 e si avrà l'opportunità di acquistarla (fino ad esaurimento scorte) ad € 89,00 anziché 176,00€, grazie alla partnership in esclusiva con Pinalli.
La Vip Selection Box by Diego dalla Palma Milano comprende all'interno:
Siero Illuminante Vitamina C
Base Indurente per unghie
Love Me Blender
Full Face Palette