16 Apr

Da Pinalli Pro Expert la linea accessori viso e mani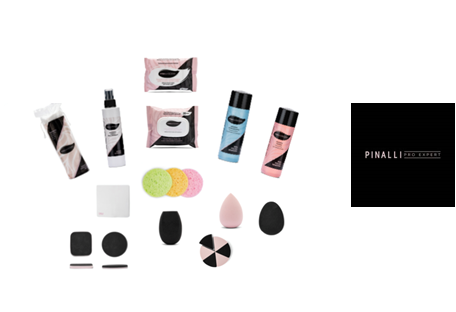 Pinalli Pro Expert è LA LINEA DI ACCESSORI PROFESSIONALI che nasce dall'expertise Pinalli.  
Pinalli Pro Expert propone strumenti professionali per una beauty routine homemade di qualità. Tra questi, gli accessori viso e mani sono i migliori alleati per mantenere un aspetto curato anche in questo difficile momento.
La linea, nata dalla lunga e preziosa esperienza del gruppo Pinalli, si compone di spugnette makeup, detergenti, e solventi.
Oltre alla linea accessori professionali viso e mani, Pro Expert propone anche la linea pennelli e la linea THE ART OF PRECISION.
Per ulteriori informazioni:
Digital PR a cura di Blu Wom Milano
www.bluwom-milano.com
p.fabretti@bluwom-milano.com